Happy Halloween!
Without a doubt, Halloween is my favourite holiday.
I look forward to it all year. Yes, I'm one of those who prefers Halloween over Christmas. Deal with it!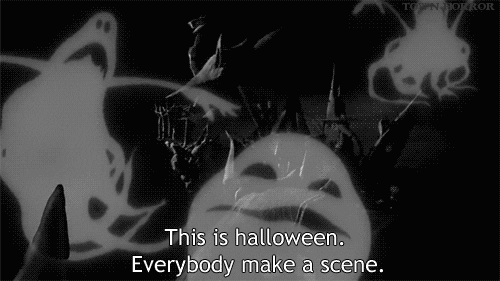 I originally thought I'd be talking about Samhain today, the Wiccan and Pagan holiday which also occurs on the 31st October. But instead, I thought it'd be more fun to write up a list of some Halloween traditions!
Whether you're looking for ideas, ways to celebrate, or just want to learn some of the traditions and activities there are for the holiday, here's your list!
Jack-o-Lanterns
Out of pumpkins or turnips
Trick or Treating
Bobbing for Apples
Making (and eating) Candy Apples
Having Bonfires or Lighting Candles
Ghost Walks
Divination
Tarot, Pendulum, Palm Readings.
Altar Making
Host a Halloween Party
How do you like to spend Halloween? Is it your favourite holiday, or do you prefer another?

Until next time,
Surviving Millennial.
Want to support the blog? Buy us a drink!