For those of you who may not know, I've been working hard at getting my posts ready for Blogtober.
I still have a long way to go. I'm losing inspiration, and have no ideas left for blog posts. I might try some more casual, chatty posts.
After Blogtober I'd like to try and see what people liked most out of the newer content. I have some things which haven't been on the blog before so I am super excited for that!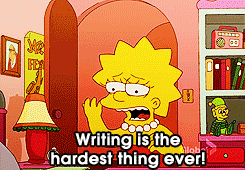 My question to you is, would you be interested in me also doing blogmas? 25 blog posts from the 1st-25th December.
Whether I go back to the regular schedule right after, or take a short break until new years, that'll have to be decided at the time, but, it sounds like another fun challenge for the end of the year.
Not to mention more reasons to sit and write.
This is an incredibly short post, but I am struggling for inspiration.
Until next time,
Surviving Millennial.
Want to support the blog? Buy us a drink!